Smartbot FAQ's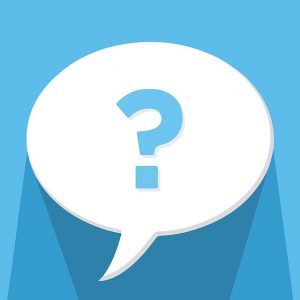 Here are some common Chatbot FAQ Questions with Answers. 
Don't see your question here? Just send us an email to [email protected] and we will be sure to get your questions answered.
What is a Smartbot?
Smartbots are Facebook Messenger automated chat bots that can help you solve real world issues with your business.
Think of a Smartbot as an employee you hire for your business that handles certain tasks for you 24/7.
Why do I need a Smartbot?
Some Facts About Chatbots:
90% of mobile phone usage is spent on messaging platforms.
Chatbots will power 85% of all customer interactions by the Year 2020.
At least 45% of customers would buy items from a chatbot.
45% of end users prefer chatbots as the primary mode of communication for customer service inquiries.
Achieve up to 35% savings on customer service.
Up to 70% increase in operational automation.
45% of all job related task are automatable using already existing technology such as chatbots.
How much does a Smartbot cost?
⚡ Smart E Bots can be VERY cost effective!
The price you pay each month depends on:
1. The complexity of your bot.
2. How many users interact with your bot each month.
3. The advertising budget you have available to drive traffic directly to your Smartbot.
The best way to get detailed pricing is to schedule a free consultation.
What can I use a Smartbot for?
  Examples of what a Smartbot can do for you:
Instant Responses
Run a Sweepstakes
Give Discount Codes
Drive & Qualify Leads
Boost Sales
24/ 7 Customer Service
Schedule Calls
Answering FAQ's
Branding & Customer Loyalty
Automated Notifications
Reduce Operating Costs
What Services Do You Provide?
Our Smartbot Subscription Service Includes:
Custom Smartbot
Hosting
Analytics & Reporting
Smartbot Updates
Support
Managing your Usage Fees
Optional Facebook Ads Campaign Management
📞 Ready for a Free Phone Consultation?